Mille Srl specializes in the production of transport systems for handling different types of products. The conveyors are designed according to the specifications requested by the customer with the support of our highly qualified technical staff.
Mille offers various types of machines that guarantee our customers maximum reliability, specifically, screw conveyors, belts, chains or shutters; bucket elevators; feeding hoppers with screw, chain, pushers and extractors; water bath and ellipse extractors.
Thanks to this variety that we are able to offer, we guarantee versatility and applications in multiple environments.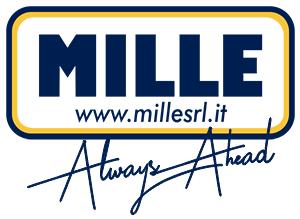 Since 1982, design and manufacture of components and complete machines for the transport of bulk materials
Contact us