Mille Srl is specialized in the production of components and machines for the transport of bulk material; our machines are used in numerous environments and their versatility makes them perfect for handling materials of different sizes. Our company is equipped with the most modern production technologies and guarantees the traceability of production processes.
Power plants are among our most successful projects. The line includes solutions for product storage, transport, and finally the correct dosage of the material. This type of plant mainly treats organic Forsu or Biomass waste, which through anaerobic digestion are able to produce gas, economic and ecological energy.
We also create ideal solutions for material storage. They can be used above all in plants for the production of Biogas, processing of sewage sludge or processing related to the recycling of waste or natural materials such as wood.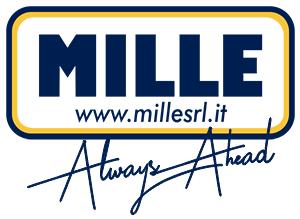 Since 1982, design and manufacture of components and complete machines for the transport of bulk materials
Contact us